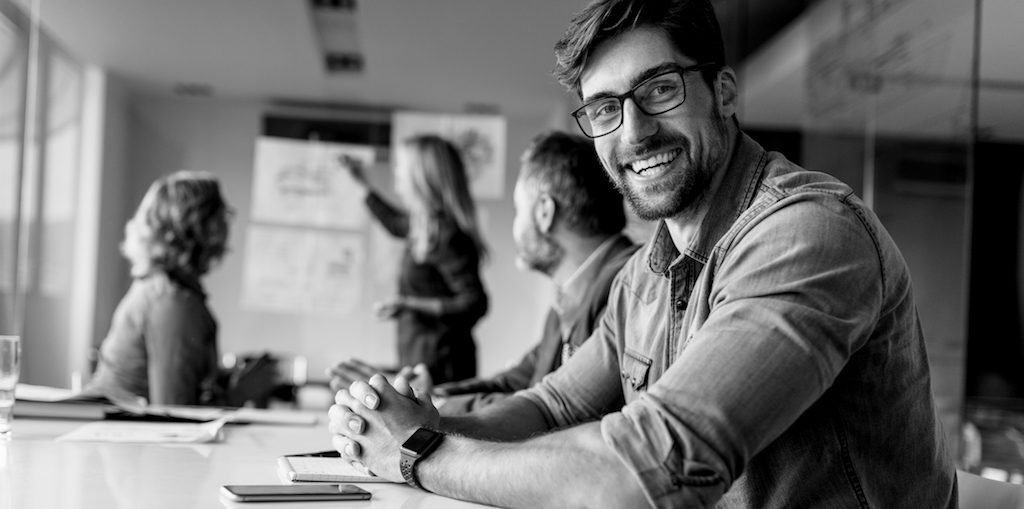 Monica and the Creative Plus Business team have worked with organisations and institution to create tailor-made creative business programs since 1996. Some of our previous clients have been kind enough to share their experience of working with us, and we're very proud to share that info here!
---
From start to finish our dealings with Monica were easy and reliable, and the workshops were outstanding – participants learned significant amounts of important, sector-specific creative industries business information in a short time. Monica as a presenter gave the same commitment to excellence as Monica, owner of Creative Plus Business. She engaged dynamically with our workshop participants – from creatives still to find the focus of their creative business to those with decades of experience. I was very impressed by the excellent feedback received and reassured that programming Monica's workshops into our events calendar is an incredibly safe investment in building the strength of the creative economy of our region. The participants left the workshops so motivated and enthused about their future and about their ability to put high quality business skills into practice. I would grab in a heartbeat the opportunity to bring Monica and Creative Plus Business to our region again.
Alison Vandenburgh – Economic Development Officer, Bega Valley Shire Council (2018)

---
Monica Davidson is a gifted and entertaining teacher. She tailored her successful Business Skills Course to specifically cater for our group of twenty-five business averse Film Editors. She gave confidence, enlightenment and the tools to manage everything from time management, contract negotiations, business plans and marketing. I highly recommend her courses, they are fun and extremely valuable for managing the vagaries of the freelance time and income and juggle. Monica's engagement goes well beyond the course, with a huge amount of access to further materials, recommendations, and networking
Fiona Strain – President, Australian Screen Editors Guild (2016)
---
Monica was a featured speaker at the recent Blue Lab creative industries symposium. I asked her to help the audience of creative types understand that 'business' was not a dirty word. Monica delivered a stellar presentation on Power & Money that left the audience not only inspired but fighting each other for title of 'businessperson of the year.' I can't wait to work with Monica again in the future and I highly recommend her as a speaker.
Kelly Blainey – Former Creative Industries Cluster Manager, Blue Mountains Economic Enterprise (2015)
---
Monica Davidson is a gifted lecturer, among the best I have worked with at the Australian Film Television & Radio School. The courses she has developed have become 'classics', very popular and effective. Her teaching and scholarship are consistently of a high standard. She has turned a subject that many students found difficult or off-putting into one they enthuse about! Her success has helped make Screen Business a core element of the School's curriculum.
David Court – Former Director, Centre for Screen Business and AFTRS (2015)
---
Monica is one of the most inspirational, motivational and thorough guest lecturers I have in the Screen course of study at NIDA. She is the unique combination of hard task master, caring adviser and complete professional. Each and every student gains immeasurably from their interaction with Monica and this results in a student who is self motivated and encouraged to be bold, strategic and then audacious in pursuit of their creative life. I wish I could clone her!
Di Drew – Former Head of Film and Television, NIDA (2015)

---
Monica Davidson is exceptional in all facets of delivering Creative Business Skills courses for independent professional artists. Engaging, highly informative and beneficial to participants immediately and in the long term.
Shane Batchelor – Consultant, Bangarra/Birrang Project, Create NSW (2015)

---
As CEO of Metro Screen I have had the pleasure of working with Monica Davidson over a number of years and am pleased to recommend her without reservation. Monica is both professional and personable. Monica's strategic and industry skills are impressive and she is also good humoured, diligent, well-organised and thoughtful. In short, Monica has been a tremendous asset to our organisation and I would be pleased to be contacted for further details.
Christina Alvarez – Former CEO of Metro Screen (2015)
---
Monica was engaged to present a number of professional development workshops in our region of the New England North West. She was highly engaging, and built a wonderful rapport with participants. Her content was highly detailed, extremely relevant, and particularly well presented. I highly recommend her as a superb speaker and presenter.
Caroline Downer, Executive Director, Arts North West Inc (2016)
---
Monica is a talented and engaging presenter in the world of business for creative people. Her ability to understand and communicate the complexities of business to members of the creative arts is rare, and an asset to any arts organisation. Her personal style is approachable and passionate – our students loved her sessions. I have no hesitation in recommending her.
Rebecca Johnston – Head of Acting, International Screen Academy (2015)
---
Monica is a remarkable woman who consistently gets excellent results for the diverse range of clients she interacts with and advises. Her knowledge-base is flawless and her instinctive and intuitive resources are finely tuned to assist people in focussing on their real needs and desired outcomes. Her presentations are creative, inventive, challenging and entertaining. She can be relied on to keep any group on their toes and wanting more!
Kit Oldfield – Australian Television Writer (2008)
---
On behalf of the NAVA I want to thank you for working with us on the development and implementation of our inaugural on-line training program for visual artists. Your experience and knowledge about the issues and motivations required by people running their own business allowed us to deliver a program that was relevant and embraced by the participants. NAVA staff also gained from working with you.
Tamara Winikoff – Executive Director, National Association for the Visual Arts (2008)
---
---
---
---
PHOTO CREDIT: Shutterstock
---