December 4
@
6:00 pm
–
7:00 pm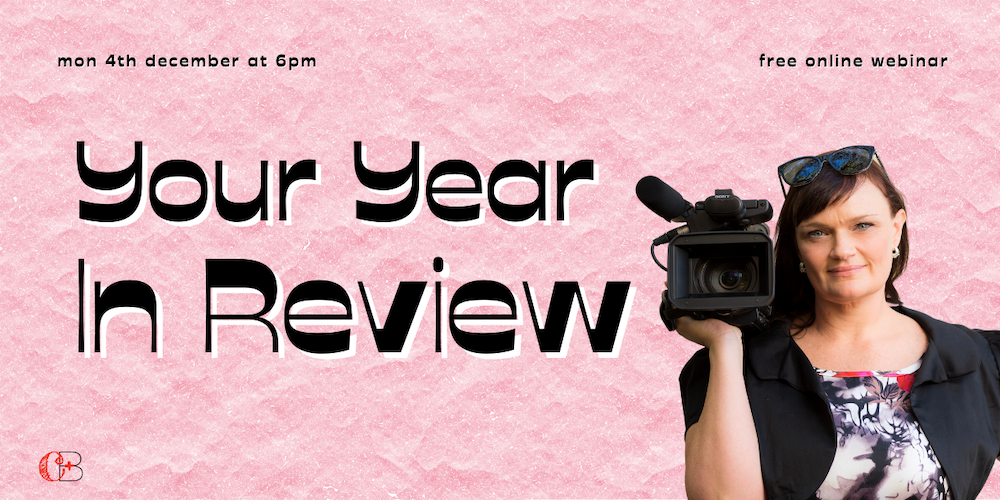 I DON'T KNOW ABOUT YOU, BUT I'M FEELING 20… 24…
It's that time of the year again! 2023 was an interesting ride — we certainly cannot deny that it was a year — and we want you to take a moment to pause, breathe, and reflect on the last twelve months.
Grab a cup of tea (or your preferred alcoholic beverage, lord knows you deserve it!) and tune in for a guided reflection process about the challenges and triumphs in your creative business this year.
This free webinar helps you take a moment to have a guided think (and share) about the challenges and triumphs of the year:
+ How did you cope? Have you survived — or even thrived?
+ Were you able to measure any kind of success? Or adapt your goals to the new world?
+ How are your personal and business values?
+ Is your S.W.O.T up to date?
+ How's your Core Business going, and will you continue in 2024?
+ Did your marketing achieve what you wanted?
+ Are your clients happy?
+ What did you learn? What are you proud of?
+ How does 2024 look from here?
What's Included?
A 45-60 minute webinar with our creative industries experts (which you can access later if you want), plus lifetime access to additional resources on our website containing more resources to support your learning.
Who should sign up?
Creative industries professionals and business people from start-up to established (Australia only, sorry!). We also welcome creative freelancers, soloists, students, start-ups and curious hobbyists.
Who's the host?
Monica Davidson, director of Creative Plus Business, proud 2023 survivor and keen bean for 2024!
Accessibility: if you have any access requirements, please email hello@creativeplusbusiness.com
This webinar will take place on Crowdcast. You can sign up to the webinar via the link below.