Well hello there!
I'M MONICA DAVIDSON & this is CREATIVE PLUS BUSINESS.
I started this organisation because I've never had a so-called 'proper' job – I've been a self-employed writer, performer, and filmmaker all my professional life. I started working as a freelance journalist for my local paper while still at high school, started singing professionally around the same time, and got my first paid gig as a camera assistant on a late-night comedy show in my first year of uni.
In the early 1990s my creative career started to take off. I directed a couple of long-form film projects, my writing was being published – I was actually making a living from my craft as a freelancer, but there was still so much I didn't know. I had some real professional wins, but also a lot of losses, including being exploited, underpaid, and generally shafted a couple of times. I had a funny feeling there was a better way to freelance and make money, and so I decided to learn through experience.
 I jumped in the deep end and started my production company Twoshotmedia in 1994. I was immediately desperate for more information about the practicalities of creative business. I looked everywhere for a creative business course and couldn't find one – so I started my own. I documented my small amount of knowledge about freelancing, hired a few guest speakers who knew more than me, and held my first half-day workshop in a grubby inner-city community hall in 1995. It was a smash success. Creative people were hungry for the information, and so a second business was born.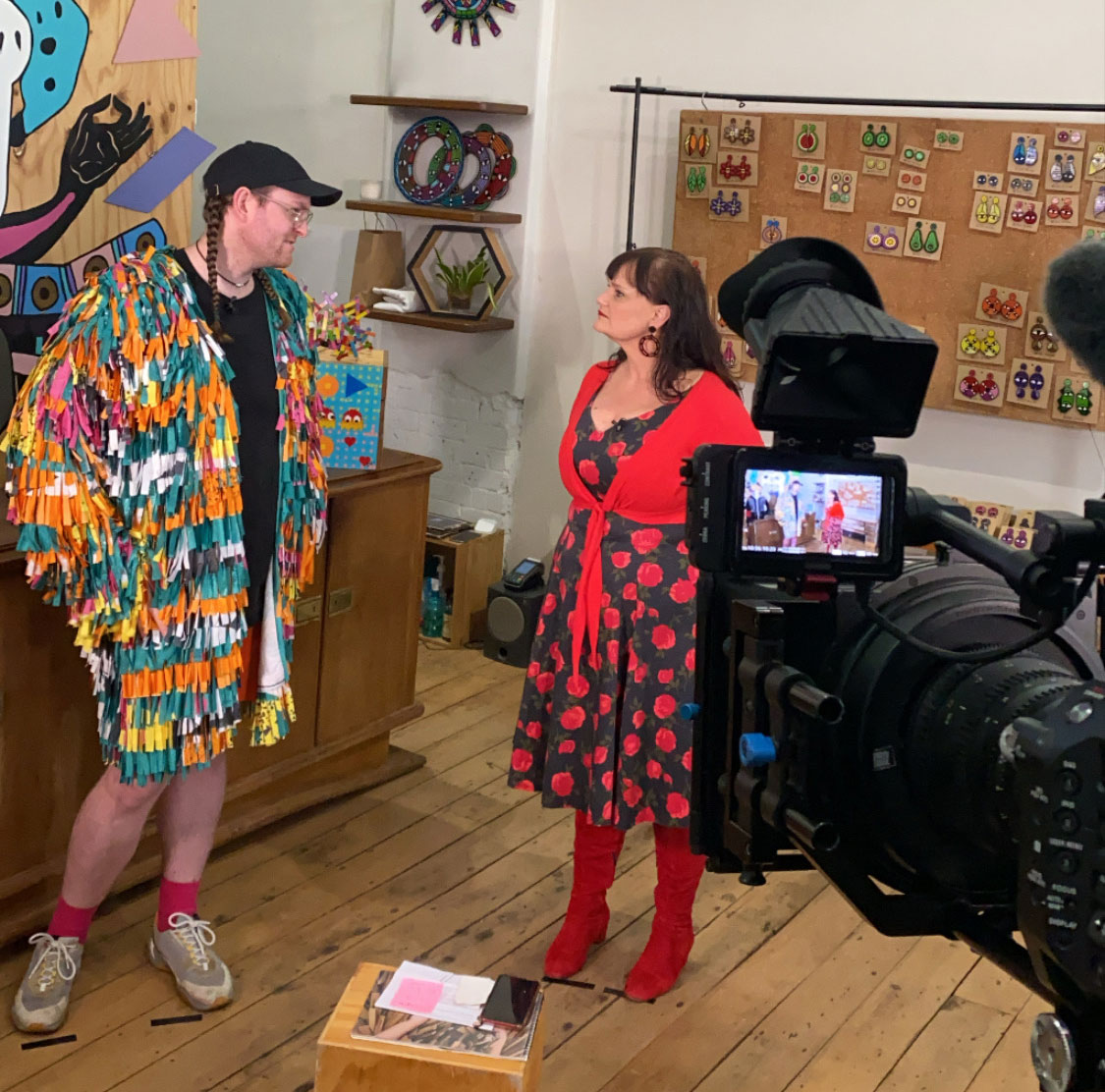 That workshop eventually grew into a three-day training jam called Freelance Success, and I created more programs to cover business basics, money, tax, legal issues and marketing for creative people. By 2014 it was obvious that the need for creative business education was only going to grow, so I retired my production company and launched myself into Creative Plus Business Group. We now offer one-on-one mentoring programs, online and real-world workshops about every creative business topic you could think of, online courses, webinars, a wealth of free content and more. My favourite things are getting paid to talk, swan about in a frock, and share my opinions. I have been known to speak at the opening of an envelope (especially if champagne is present).
In 2008 I was asked to write the Australian version of the book Freelancing for Dummies. In 2013 I was named the NSW Creative Industries Business Advisor, and in 2014 I completed my Masters Degree at AFTRS and my thesis, Climbing the Celluloid Ladder, looked at the issue of inequity for female creatives in the film industry, and ultimately contributed to sweeping change to gender policy. I was also named as one of Westpac's 100 Women of Influence for my work in the creative industries, which was a real thrill.
In 2016 I was also honoured with an Edna Award by the Women's Electoral Lobby for my loud feminist voice and continued support for women in Australian screen industry. In 2018 I was a finalists in the City of Sydney Business Awards for Outstanding Business Leader, and in 2019 I won the Creative Trailblazer Award at Creative 3, a national award from QUT Creative Enterprise Australia celebrating "an individual who creates enterprises and opportunities and who advocates, mentors, donates, educates and advises within Australia's creative economy".
In addition to all this, (phew!) I've also raised three gorgeous children to adulthood, married a handsome Irishman, made a feature film called Handbag, drunk an enormous amount of champagne and indulged my affection for the gentle art of pub karaoke as often as possible.
I am enormously privileged to have helped creative people with their businesses all over Australia, from the dusty streets of the Pilbara desert to the big bad city of Sydney – and now across the globe from the hustle of London to the bustle of New York City. I've worked with about thirty thousand creative professionals since staring out over twenty-five years ago, and I am grateful every day for the opportunities I've had to continue my work. I hope to keep helping creatives for a long, long time.
You know it's not AAALLLL about Monica.