Creative Plus Business is a social enterprise dedicated to educating creative people and arts organisations about business skills. We are industry specialists focussed on the diverse needs of a broad range of creative stakeholders. We've been sharing practical knowledge and experience through a range of services and online products since 2015.
Our clients include practitioners from every arts profession and organisations that service the creative industries in a wide variety of ways. We also work with all levels of experience, from curious hobbyists to arts graduates, solo freelancers to small teams of arts entrepreneurs, as well as educational institutions, not-for-profits, councils, and larger creative companies.
Our programs help creatives to build their professional skills, improve confidence, increase their capacity, and embrace the positive impact of adding entrepreneurialism to their creative practice.
Since our inception, the team at Creative Plus Business has worked with hundreds of clients and thousands of individual practitioners to help them fully realise the benefits of becoming better at business. Learn more about our values, vision, and mission here.
We work across the whole of the creative industries, including:
advertising and marketing
architecture and built landscapes
design in all its forms, from graphics to fashion to interpretation
film, television, online media and screen
music performance and composition
performing arts of all kinds
creative aspects of software development and interactive content
writing, publishing and print media
visual arts, crafts and making
EDUCATION
Creative practitioners don't usually get much education about entrepreneurialism, but we can change that! An increase in small business and financial literacy can help build capacity, create self-employment opportunities, and decrease reliance on grants and funding. Find out more…
ADVICE
Creative practitioners flourish when they have access to one-on-one advice and mentoring about the intricate issues of business. Our advisory programs allow participants to ask hard questions, work through challenges, and access advice in a confidential and supportive environment. Read on…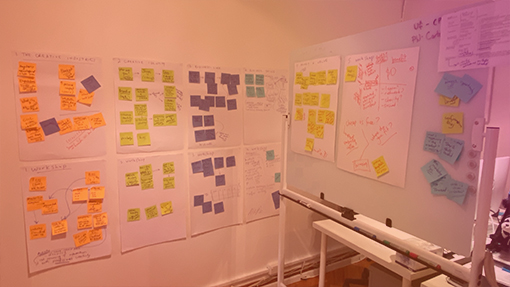 CONSULTANCY
We provide expert consultancy to organisations and institutions to help them connect their strategic goals to the practical and real-world needs of professional creatives. We can provide advice on a new grant for creative business, give you our objective feedback about an existing program or write something amazing for your stakeholders. Learn more…
CHARRETTES
Creative Plus Business are expert facilitators of the collaborative and practical workshop format known as a charrette. This intensive and formulaic approach to problem-solving and design thinking is designed to help large groups work through challenges and reach a shared vision for an idea, a plan, a strategy or a creative project, in as little a time as possible. Tell me more…
BUSINESS & STRATEGIC PLANNING
Creative Plus Business has extensive experience in helping our clients to draft, improve, and complete their business and strategic plans, whether for internal guidance or for grant applications and funding approvals. We can even apply our magic to your marketing plans! Get more info…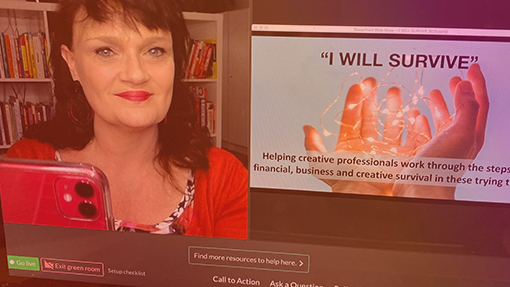 ONLINE
We have the skills and experience to create and deliver engaging, practical, and accessible online programs of any size and length. This could mean a webinar, online workshop or complete digital program, tailored to your organisation and even including your branding! We can even choose the right delivery platform for you, and provide training on implementation. Tell me more…
The Whole Package

 
We pride ourselves on creating exactly the right educational package for our clients, bespoke to their needs and empathetic to their stakeholders. Not sure if you want a workshop, a mentoring program, online delivery or the whole dang lot? Get in touch and we'll create a package just for you.
Some of our amazing clients include: