September 14, 2021
@
6:30 pm
–
8:00 pm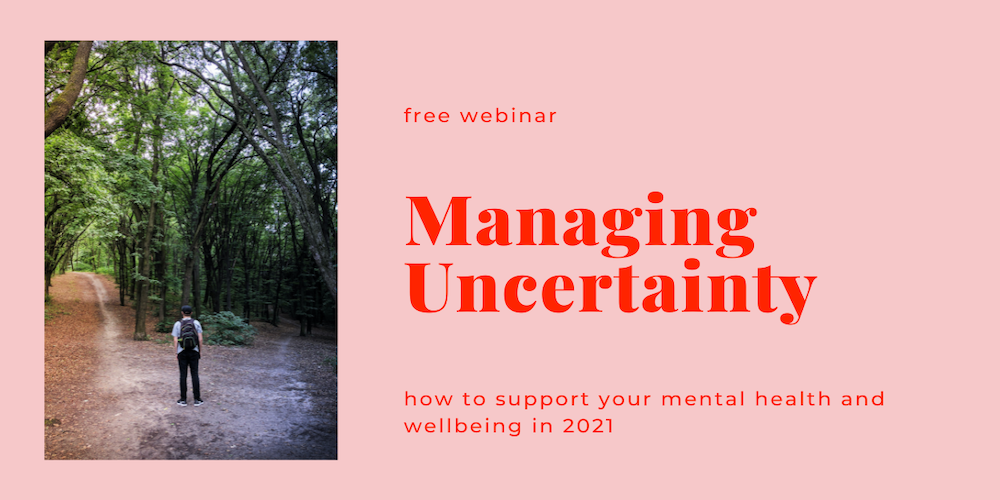 When it comes to managing your anxiety around the uncertainty of the future and regulating your mood, it can be difficult to know where to begin. When you add running a business and pursuing your creative practice on top of this, things can get overwhelming!
We've teamed up with expert Sport and Performance Psychologist Chelsea Carpenter for Managing Uncertainty, a free conversation-style webinar with Monica Davidson. They'll discuss the challenges currently facing creatives and how to mitigate them, and share a bunch of simple, actionable strategies that you can implement into your day to reduce your anxiety and improve your wellbeing.
We'll also cover:
+ How to recover when you're burnt out and exhausted
+ How to keep going when things feel futile
+ How to reconnect to your creativity in times of emotional distress
As usual, you can expect a handful of supplementary resources to help support your mental health and wellbeing.
Ideal for: Creative practitioners at all stages of practice who are struggling to keep all the juggling balls in the air and manage pandemic-related stress.
Who's hosting?
Monica Davidson, director and doyenne of Creative Plus Business, will be joined by the fabulous Chelsea Carpenter, a registered Sport and Performance Psychologist who has a passion for helping clients reach their full potential in all areas of life while maintaining their mental health and wellbeing. Chelsea works regularly with athletes, coaches, performing artists, and creatives in both individual and group settings and has worked with organisations including Swimming Australia, Queensland Ballet, and AFL Queensland.
What's Creative Plus Business? 
We're a certified social enterprise dedicated to educating creative people and arts organisations about business skills. We help by sharing practical knowledge in a fun and irreverent way, and everything we do is designed to help creatives to feel more confident and comfortable about the entrepreneurial aspects of their creative practice. We believe that a bit of naughtiness, tempered with a kind heart and a big dose of professionalism, is the key to helping creative people understand the boring basics of business.